WEINIG Rondamat 985: Highest precision for sharpening planing cutterheads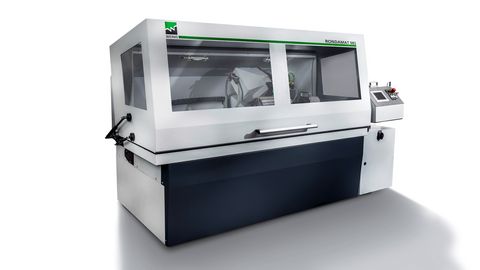 The Rondamat 985 offers you ideal prerequisites for perfect sharpening of planing cutterheads up to 720 mm wide – irrespective of whether it be a convetional cutterhead, hydro cutterhead or a shaft cutterhead. Because the knives are sharpened in the cutterhead it is even possible to subsequently joint hydro clamped tools. The basis for the high precision of the machine is the massive spindle carrier. The machine operator must only enter the working parameters and start the machine. While the tool is being sharpened the operator can pursue other activities because the machine works completely independent.
Prices
x
Different requirements - different prices
The price of a WEINIG machine is just as individual as your requirements are. Therefore, let us discuss briefly what is most important to you – you will then receive our preliminary, non-binding quote.
Personal advice
x
Personal advice – for higher productivity and greater efficiency
Together with your WEINIG expert you will find the ideal machine for your requirements. Simply submit the completed form, and your local WEINIG expert will be happy to discuss all further details with you.
---
The WEINIG Rondamat 985 offers you
Integrated radial tool measuring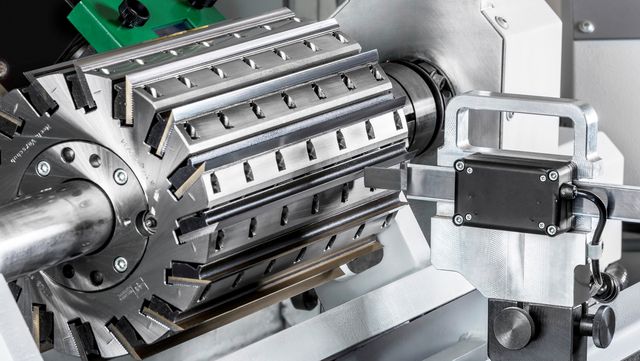 Measuring the tool while mounted in the grinding machine results in great time savings on its own. However, also when setting up the planing machine the tool measurements, which are accurate to 0.01 mm, allow precise setting.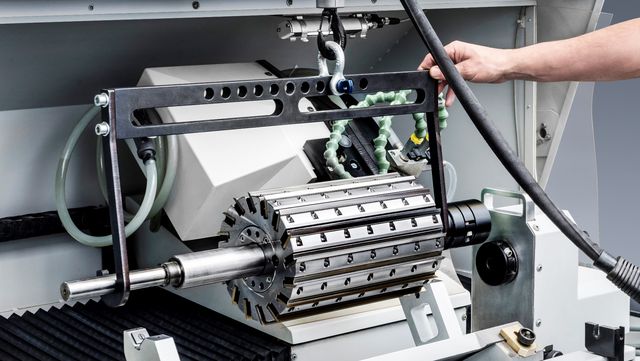 With the lifting device it is possible to mount heavy tools easily and safely into the machine. This not only saves time, but improves the ergonomic setup and safety of the operator.