WEINIG Conturex SYSTEM - Conturex 226 combined with Unirex 3000: Improved performance via linking of serial machines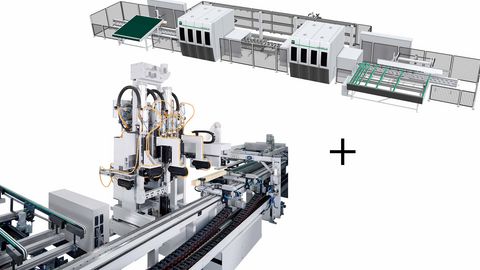 Production with the Conturex means complete processing of window and door components in a single clamping. A prerequisite for this is patented clamping table technology. Regardless of the expansion level or investment volume, every system that leaves the Tauberbischofsheim plant has this CNC-controlled workpiece guidance via which a workpiece, once positioned, can be held in the same position for the duration of processing.
Weinig has expanded its Conturex philosophy into a modular concept. Tables, portals, assemblies, tool magazines and mechanization in the most diverse combinations allow the construction of highly complex systems.. Also included is the entire periphery of window production with automation elements, from the unmachined parts warehouse and moulders to the cutting systems.
Our extensive expertise across the entire window production process created the challenge of networking all components with each other to create maximum efficiency in the production process. Consequently, WEINIG has also developed a suitable modular control concept that ensures complete compatibility of hardware and software.
Prices
x
Different requirements - different prices
The price of a WEINIG machine is just as individual as your requirements are. Therefore, let us discuss briefly what is most important to you – you will then receive our preliminary, non-binding quote.
Personal advice
x
Personal advice – for higher productivity and greater efficiency
Together with your WEINIG expert you will find the ideal machine for your requirements. Simply submit the completed form, and your local WEINIG expert will be happy to discuss all further details with you.
---
The WEINIG Conturex SYSTEM technology offers you
Networking of individual production steps based upon proven Conturex technology
Everything from a single source. WEINIG - Your partner in solid wood processing
Customized complete solutions for optimal profitability and quality
What does WEINIG Conturex SYSTEM - serial machine linking offer you?
Processing without processing times even for small lot sizes
Networking of individual production steps based upon proven Conturex technology
WEINIG - Your partner in solid wood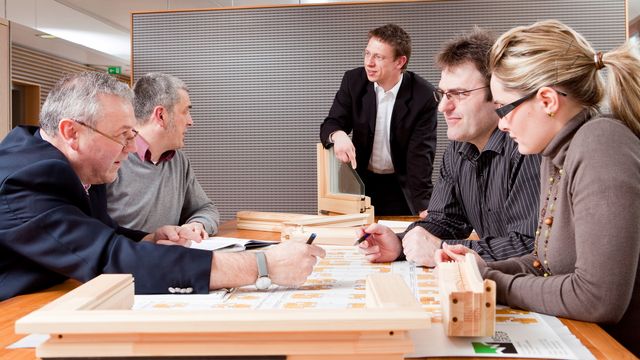 With professional project management, WEINIG creates the basis for perfect implementation of a project for our customers.
Safety – sound insulation – dust protection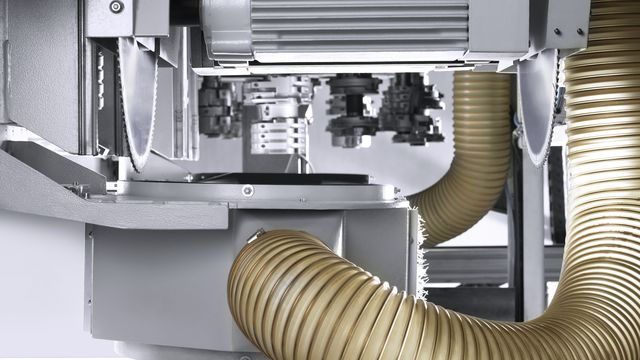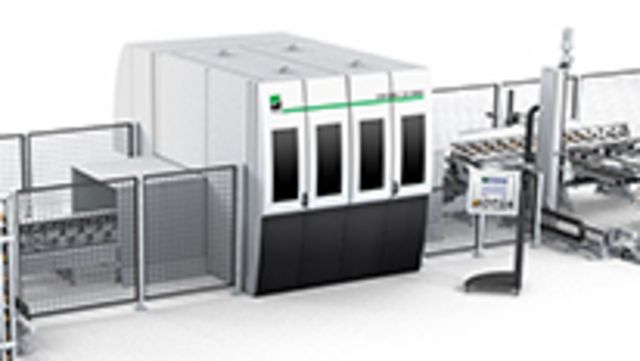 The visuals and design of the Conturex reflect the state-of-the-art technology inside it. The elaborate full paneling concept takes consistent account of the high performance. The result is an exemplary safety standard while also setting benchmarks in sound insulation and dust protection.
The controlled extraction directly at the workpiece and the tool is a unique selling proposition. This works without expensive chip removal technology and requires minimal maintenance.
Maximum production depth is indispensable for Swiss window manufacturer Adi von Euw to maintain high-quality manufacturing. However, this only requires a small team since the degree of automation in the operation is enormous.
Adi von Euw wanted direct access to all stages of production of his high-quality windows. That is why every process stage from raw materials storage to surface treatment has been relocated to the Rothenthurm factory. This also includes metal processing for the company's own wood/aluminum systems. At the same time, the Managing Director has consistently driven forward the development of operations towards maximum productivity. As the variety of profiles in the market has expanded, we have had to adapt our technology accordingly. "The Conturex concept immediately fascinated me," says Adi von Euw. The highly productive system with complete processing of even complex profiles in a single clamping enables switching from one order to another with no changeover. The system is also based upon a modular concept that enables customized solutions for every requirement. Von Euw's tripartite Conturex system comprises 6 portals. Processing is performed on two tracks in parallel, which are equipped with 16 tables. Four of these supply the processing units alternately with window parts. Profile splitting with one and the same tool configuration ensures a high throughfeed, which can also seamlessly accommodate immersion functions. The system produces Von Euw's entire product spectrum. This includes round arch production, angled assembly of window and lift-slide door elements as well as angled window constructions with angles of ± 75 degrees. The required 2 parts per minute can be processed effortlessly. "In principle, the concept even enables performance of more than 3 parts per minute," says WEINIG window expert Dieter van Dyck. The fully-automated system delivers this high output with one-man operation and in excellent quality. "We can fulfill almost any customer request with little effort," says Adi von Euw.
Photo:
A meeting of quality fanatics (left to right): Fredy Dormann (WEINIG Holz-Her Schweiz), Klaus Müller (WEINIG Head of Marketing and Communication), Adi von Euw (Managing Director of Von Euw Fenster AG) and Dieter van Dyck (WEINIG Sales and Project Director)
"I never want to handle another workpiece manually"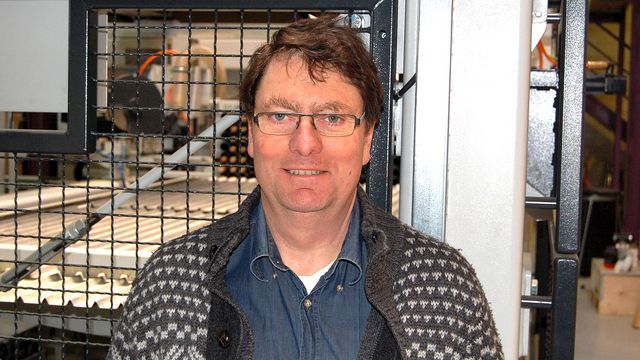 Optimal automation is the stated objective of French window manufacturer Bader. Managing Director Patrick Kaltenbacher had correspondingly clear visions for his new production equipment.
As a qualified mechanical engineer, competitive quality and cost reduction are priorities for Patrick Kaltenbacher. Since taking the helm of the company in 2002, he has had one particular objective – unstaffed production. "I will be happy when we never have to handle another workpiece," says Patrick Kaltenbacher.
At the Messe Basel trade fair, he came across the WEINIG Conturex CNC processing center. Complete processing with milling, drilling and profiling of external notches in a single pass came very close to his vision of perfect production. However, he also wanted to incorporate warehouse logistics into the process. The WEINIG technicians configured the a portal charging system with vacuum suction for the Bader workshop. The systems takes the raw scantling from the stack and feeds it to the infeed mechanization of the cross-cut saw. A further request was the integration of glazing bead production into the overall process. This is where the innovative WEINIG glazing bead management came in. The WEINIG Powermat not only processes the scantlings on four sides, it also profiles the glazing beads with ship laps in the same throughfeed. The beads, which are sorted in a special carriage, can then be fed back into the remaining production process in a sorted condition.
The third highlight of the system is the tool cleaning. Tools are fed into the cleaning bath automatically to build-up of debris. This means system downtime. The system has only been running for a matter of months. However, Patrick Kaltenbacher is already full of praise. "It is the system I have wished for."
Englert Fensterbau - success with the WEINIG Conturex Compact
Window production in its 4th generation
Tradition and progress are two decisive elements that confront you at Englert-Fensterbau in Sachsenhausen. On the one hand, the workshop has been in business since 1889 and is now in its 4th generation and successfully managed by master glazier Hubert Englert. On the other hand, the business is growing steadily and is now active in the regional market, with 7 assistance glaziers and an apprentice.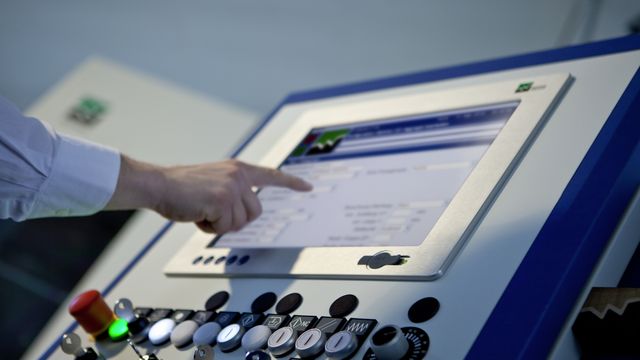 In the Conturex CNC center, Weinig offers an established machine concept that can be flexibly tailored to the requirements of window manufacturers – from standardized to highly complex systems. According to an article in trade journal BM, 10.2014 issue:
Östringer Fenster + Türen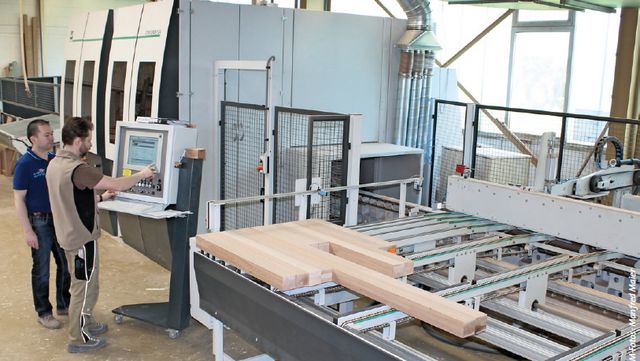 Östringer Fenster + Türen: Manufacturing like the big boys
Can small workshops still keep up when it comes to window and door production? Östringer answered this question in its own way: Their highly flexible CNC complete processing line practically dissolves the differences in performance between 'large and small'.
Tischlerei Kolb: Profitable production in a changing market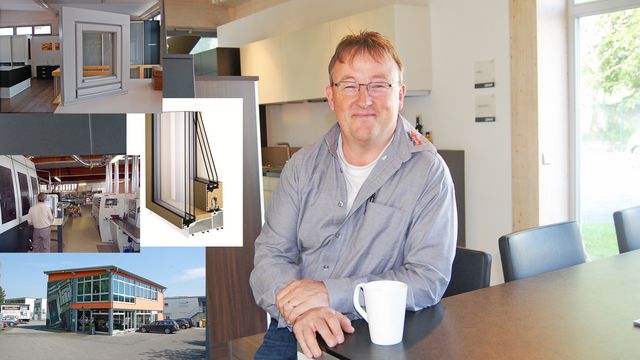 In the Bonn region, Kolb GmbH is part of the furniture. This is primarily attributable to the firm's interdisciplinary concept. The company adapts its window production precisely to the latest market requirements.
You have to believe in the future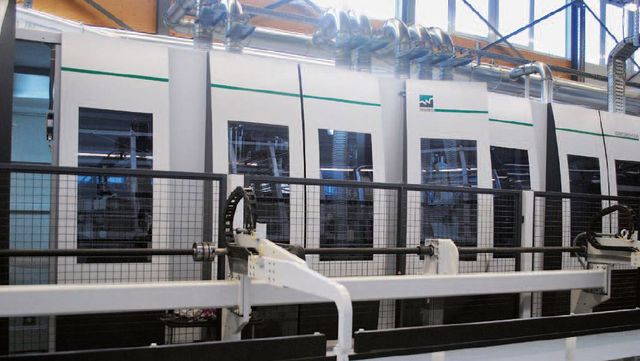 Such was the title of the attached report on window production at Klarer.
Klarer Fenster AG has ordered a new production line. Why this makes sense and what the considerations were is explained by the management themselves.
(Source: website of Klarer Fenster AG, http://www.klarer.ch/home/)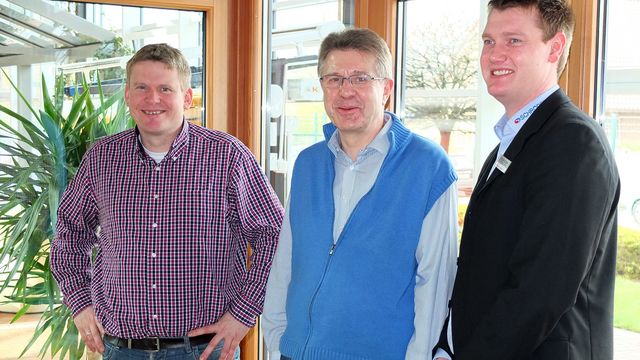 Smooth series production needs a strong partner. Fensterwerk Schröder GmbH took its lessons from a crash.

Shock at Schröder in Hesel, North Germany: A self-inflicted breakdown of the automatic planer paralyzed wooden window production. "At that time Weinig Service helped during the night. That's not something you don't forget" says Manfred Fecht, the Timber Production Manager, remembering the occasion. So when it came to acquiring a modern profiling center, Weinig was at the top of the list. "Meeting deadlines is of primary importance for us. In addition, we needed a fast line which could be used to produce the roughly 40 systems we have with consistently high quality and with minimal manpower", says Hendrik Schröder, explaining their requirements. The Conturex 124 in the 2nd generation was the perfect setup for them. They also invested in a Weinig optimizing cross-cut saw, which is linked up to the Conturex. The positive experience has proved the window specialists right: "I am impressed with the reliability of the line" says the Managing Director today. This is key, because Schröder GmbH makes full use of the Conturex capacity.