WEINIG as a Full-range Supplier in the CLT Sector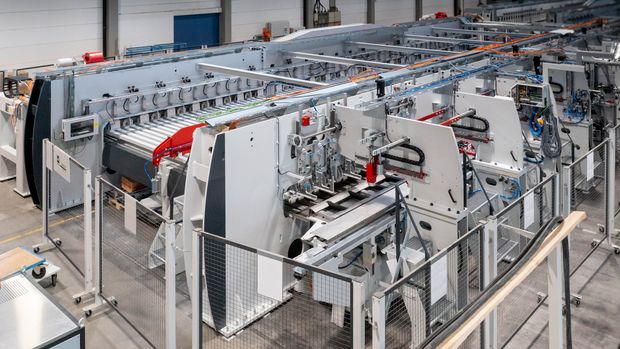 From quality sorting of the sawn timber to the finished CLT elements and the corresponding central system control technology, the WEINIG Group is supplying everything as a single source in this project: all automation components, planers, cross-cut saws, finger jointing lines, edge-gluing machines for longitudinal and cross-layers, plus the surface press.
Several innovations that reflect the high level of quality and flexibility required by HolzBauWerk Schwarzwald GmbH have been incorporated into the project.
More information on the specifics will be published as the project progresses. In the coming week, the first system components will be ready for delivery, marking the starting signal for the installation of the production line at the Seewald - Besenfeld site.
Images (copyright: WEINIG Group):
ProfiPress C 16200, CLT press system for longitudinal layers
ProfiPress C 16200, pressing bed of the CLT press system for longitudinal layers
High-speed planing machine Hydromat 4120
High-speed planing machine Hydromat 4120 - close-up