WEINIG Unimat 600: A strong machine for tough day-to-day work.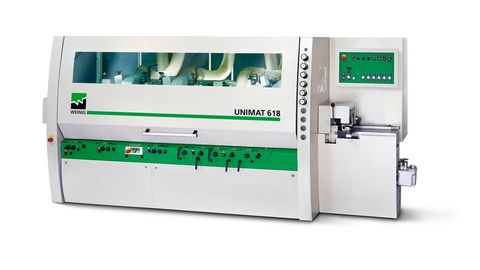 The WEINIG Unimat series impresses with an excellent price-performance ratio combined with outstanding quality. The Unimat 600 represents a powerhouse within the range that can withstand almost any treatment and was designed for robust day-to-day work.
The heavy, stable base combined with a range of feed rollers, table rollers and reinforced pressure elements leave nothing to be desired.
The Unimat 600 is ideally adapted to both four-sided planing and profiling of mouldings - regardless of whether this is in single- or multi-shift operation. The more you demand of the Unimat 600, the more it can exploit its full performance potential.
Prices
x
Different requirements - different prices
The price of a WEINIG machine is just as individual as your requirements are. Therefore, let us discuss briefly what is most important to you – you will then receive our preliminary, non-binding quote.
Personal advice
x
Personal advice – for higher productivity and greater efficiency
Together with your WEINIG expert you will find the ideal machine for your requirements. Simply submit the completed form, and your local WEINIG expert will be happy to discuss all further details with you.
---
The WEINIG Unimat series provides
High level of work safety
Very good price-performance ratio
The WEINIG Unimat 600 provides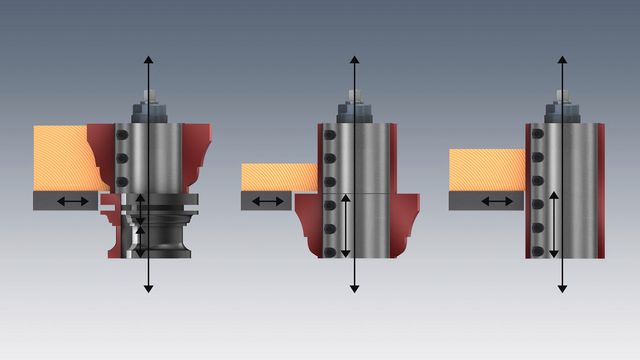 When profiles are changed frequently, the tools must also generally be changed just as frequently. This setup effort can be significantly reduced by the intelligent use of tools. Owing to the large axial adjustment of the vertical spindles, several profiles can be combined in one knife. This makes the profile change even simpler, safer and quicker since, rather than changing the tool, you only have to adjust the axial dimension of the spindle position accordingly.
Always the right feed roller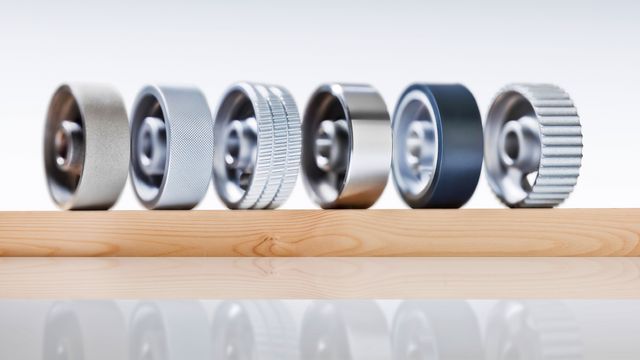 The feed rollers are the principal component of the feed system, which is responsible for the secure transport of the parts through the moulder. WEINIG can supply the appropriate feed rollers according to the raw material you are using. Whether you require green timber feed rollers for damp wood, knurled rollers for dry wood or rubber rollers for engineered wood.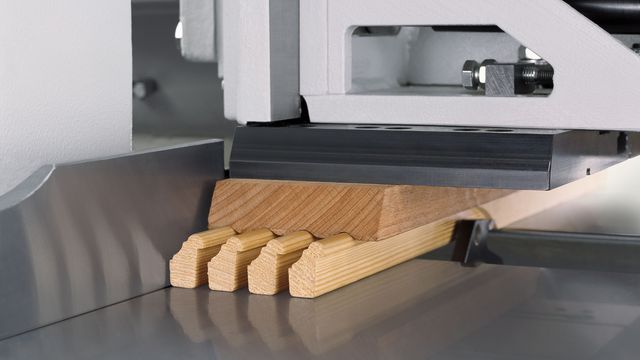 Counter-profile discharge guides
The counter-profile discharge guides ensure optimal pressure from above, even with complex profiles that are difficult to guide.
---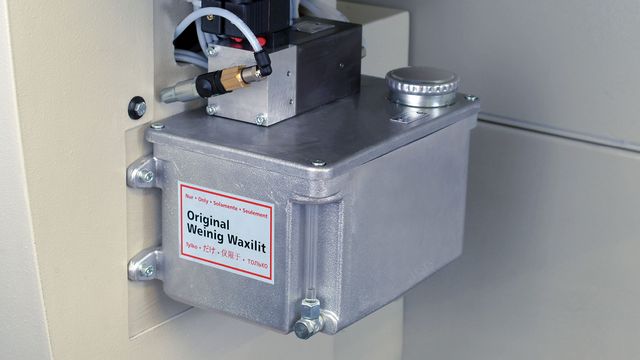 Automatic lubricant pump
Secure transport of the parts through the moulder is an essential requirement for high levels of machine availability.
---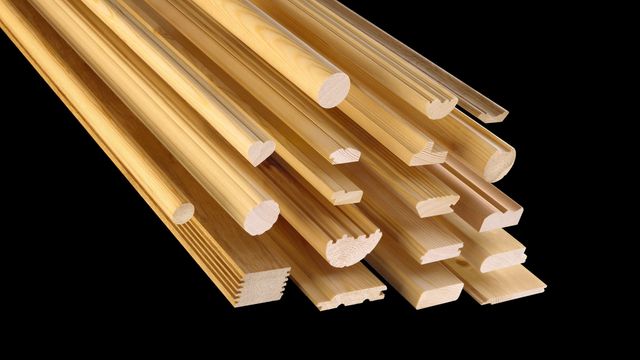 Our core competence
Profiling mouldings of all types has always been WEINIG's core competence. Profiling includes a wide range of end products that nevertheless set the same challenges for machine technology: high levels of profile precision with excellent surface quality and regular cuttermarks.
WEINIG technology is always setting new standards in this area. The basis for this are the solid machine bases with precise machine tables and the fence at exactly the right angle to this. The superiority of the WEINIG machines is seen overall when dynamics are brought into the equation: spindles with high true running accuracy, a strong feed system and the corresponding pressure elements.
The perfect interaction of these components guarantees smooth transportation in a defined position through the machine. The result is the legendary WEINIG quality of your products: high profile precision, excellent surface quality and regular cuttermarks.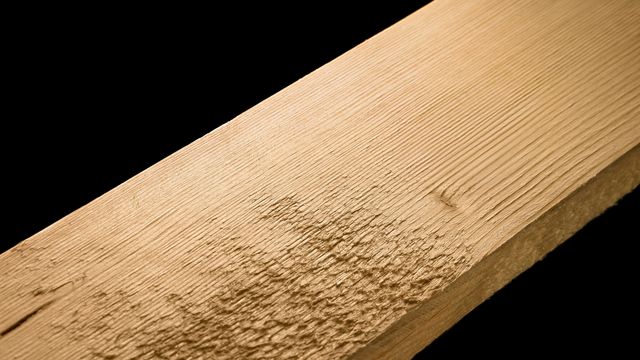 In industrial wood processing, material yield plays an ever greater role. Scanners are used in this context to identify places with defects and to cut them out. Pre-planing is necessary at the start of the entire chain in order to provide the scanner with a clean surface. Accordingly, chip removal should be minimal and a high feed speed is usually required.
In this segment, WEINIG offers both simple solutions with excellent value for money, as well as innovative solutions with unique technology: from hydro-tools to jointers, slanted spindles and floating spindles up to a feed speed of 300 m/min. As well as the necessary machine technology, WEINIG, of course, also offers suitable mechanization. We can meet your pre-planing needs perfectly!