WEINIG Group bids adieu to Head of Communications, Klaus Müller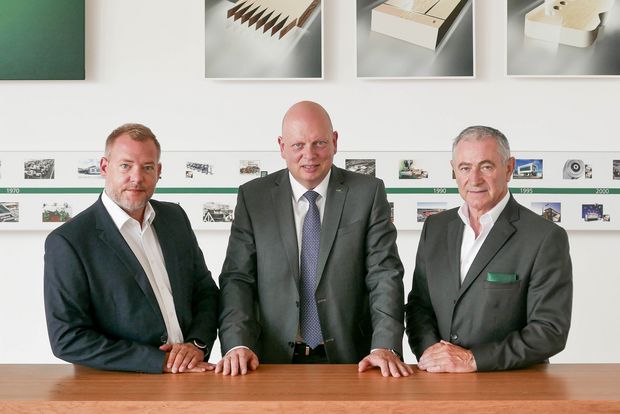 During his long career, the 65-year-old has passed through many stations. He assumed his first responsibility as a trainer in the field of tools with an international sphere of activity. In product and sales training, he taught young WEINIG sales people technical know-how. Then he was entrusted with the management of the trade fairs. In 2004, his area of responsibility grew significantly when he was appointed Head of Marketing Communications. From this point on, Klaus Müller was also the single point of contact for trade journalists from all over the world.
During his successful career, he actively accompanied WEINIG's rapid development into a complete supplier for the entire value chain of solid wood processing with a high level of technical competence. During his time at WEINIG, the company's product portfolio underwent technological change from simple four-siders to high-tech automated machines and from manually operated single machines to fully digital system solutions. From the beginning of his career, Klaus Müller has worked uninterruptedly for WEINIG and has been closely associated with the premium brand. His love of the sustainable material wood made the company his spiritual home. "Do what you can do, and do it with passion", was not only his motto, but also shaped his appearances in the industry. The intensive exchange with people was of outstanding importance for the retiring Head of Communications. Looking back, he regards the many discussions with experts as an essential enrichment. He was in his element when he communicated with the major trade fair companies, as well as in the countless meetings with media representatives. Around 80 of them experienced Klaus Müller's departure from the international scene at this year's LIGNA.
We would like to thank Klaus Müller for the very good cooperation over many years and wish him all the best for the new phase of his life.
As part of the viaWeinig strategy, the group's marketing activities will be restructured.
Oliver Kunzweiler (45) will take over as head of the central strategic Group marketing on 1 September 2019. In addition, Mr. Kunzweiler will assume operational management of marketing for the Solid Wood Division. The graduate mechanical engineer started his professional career as a development engineer for precision tools. This was followed by leading positions in the areas of product management, international sales and marketing at well-known companies in the automotive supply industry. Since joining WEINIG AG in 2015, Mr. Kunzweiler has been responsible for technical marketing in the WEINIG Group.
"With the professional orientation of all marketing activities in the WEINIG Group, we are responding to the strong development of our Group," says Kunzweiler. "Our aim is to consolidate our position in national and international markets, to focus on specific target groups and to sustainably expand this position."
We wish Mr. Kunzweiler all the best for the new challenge and look forward to continuing our good cooperation.