Weinig Holz-Her officially opens Anaheim Showroom with Ribbon Cutting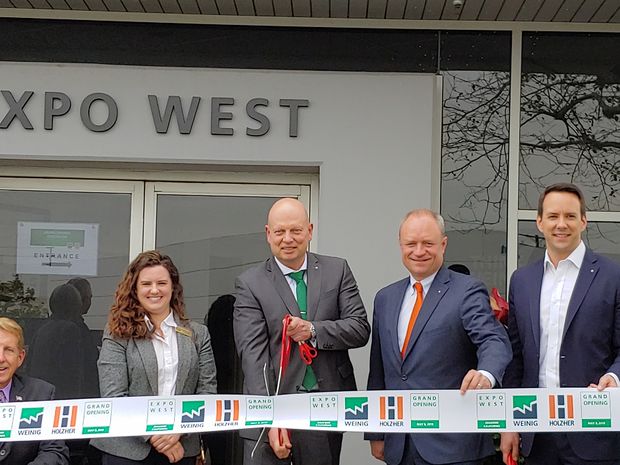 Several local customers and community leaders joined the Weinig Holz-Her western region sales and technical team for the two-day grand opening event, which included machine demonstrations, tours of the facility, and a ceremonial ribbon cutting.
"This initiative will provide an immediate positive impact for our sales and service across the entire west coast region, and especially in the important California market. Providing a closer partnership with customers is our goal, and enabling them to be more efficient and profitable is a win-win. We look forward to continued growth in the area thanks to this great facility here in Anaheim" said Jason Howell, president of Weinig Holz-Her USA.
CEO of the Weinig Group, Gregor Baumbusch, who was also in attendance, communicated his support for the new showroom adding "This is a perfect fit toward achieving the objectives of the Weinig Group, and we are excited to see this effort further contribute to our strong growth on the west coast of the U.S. market".
Expo West currently has over 15 powered machines represented within their respective product categories of the Weinig Holz-Her solution catalog. The facility will host demonstration appointments for local manufacturers and regularly events throughout the year. More information and an event schedule can be found on www.weinigusa.com
Weinig Holz-Her USA is the industry leader in solid wood and panel processing technology and equipment. Specializing in innovative manufacturing solutions that enable mass-customization and improve efficiency, Weinig Holz-Her USA offers an array of equipment including moulders, cross-cut saws, rip saws, finger jointers, gluing presses, scanners, CNC machining centers, edge banders, beam saws, vertical saws, material handling equipment, along with fully integrated software solutions that manage and optimize production.
Think Industry Excellence --Think Weinig.