Expo West Grand Opening Scheduled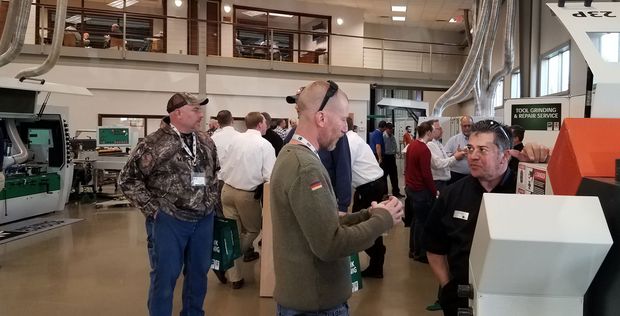 Weinig Holz-Her USA will be hosting a Grand Opening event at their Expo West showroom in Anaheim, California, on May 8th and 9th. This invite-only open house event will mark the ceremonial opening of the showroom and provide an educational and exciting experience for all who attend.
The Grand Opening Event will focus on specialized manufacturing solutions that improve the efficiency and profitability of production shops in the woodworking industry. Industry 4.0 technology will also be on display as Weinig Holz-Her USA demonstrates the interconnectivity of their equipment.
The event will be held on May 8th – 9th, 9:00am to 4:00pm each day, and lunch will be provided. A ceremonial ribbon cutting will take place on the first day.
Expo West is a full-service showroom for Weinig Holz-Her USA, located in Anaheim, California, that serves the western region of the US. It is equipped with solid wood and panel processing equipment that pairs to the local industry.