Cassell to present at IWF CNC Symposium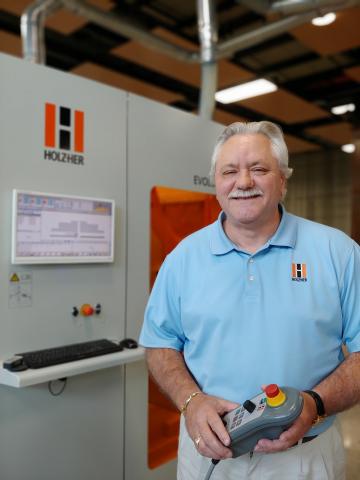 Michael Cassell, Senior CNC Product Specialist, will present on automated loading and unloading systems for CNC machines during IWF 2018. Cassell's education session will take place in the CNC symposium presented by The Woodworking Network on Tuesday, August 21 2018.
Focusing on space optimization, a reduction of human traffic, and decreasing WIP, the session will cover a range of topics concerning panel automation, "and review new options available for reducing loading, unloading, labeling, material delivery times and inventory management" Cassell stated. "The implementation of some or all of these systems greatly reduces spindle and machine rest periods resulting in higher production output." he added.
The CNC symposium is presented by the Woodworking Network and will be held the day before the IWF show opens. Its aim is to dive into current CNC technology with some of the leading industry CNC experts.
Cassell is Senior CNC Product Specialist for Holz-Her US. He has been a member of the HHUS team for 17 years in the CNC product group.