Weinig Holz-Her to launch "Main Event" at IWF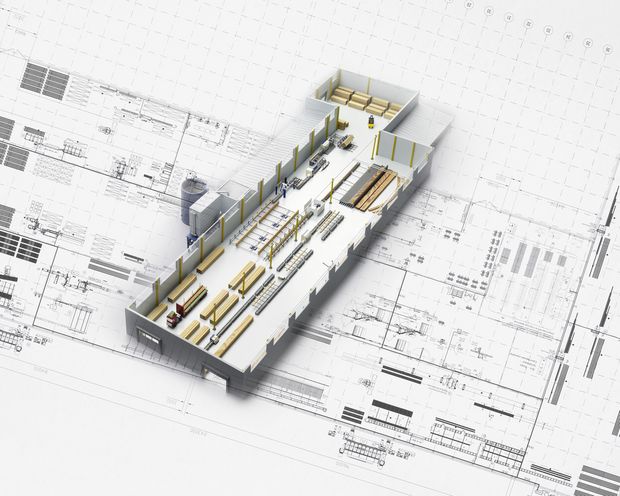 July 15th, 2018, Mooresville N.C. - During the International Woodworking Fair in Atlanta GA, Weinig Holz-Her USA will be presenting in-booth demonstrations that the company has dubbed "The Main Event". These demonstrations will consist of real-time manufacturing throughout various workstation cells in the Weinig Holz-Her booth. Attendees will be able to define custom properties of the fabricated products before manufacturing starts and then watch how a single point of data entry creates all the machining code and cultists for the entire custom product.
Weinig Holz-Her announced recently that their focus for IWF 2018 is Industry 4.0. The Main Event presentations are aligned with the company's focus of Industry 4.0 as they demonstrate workstation connectivity and machining interoperability. The demonstrations will be driven by the EnVision software offered by Weinig.
"We are so excited to not only show our machining expertise but to demonstrate how our technology allows the equipment to interact with itself and with the users. Industry 4.0 is not just a concept anymore but is quickly becoming a necessity." Christian Smedberg, marketing coordinator for Weinig Holz-Her USA stated. "At the Main Event, shops will see how they can take advantage of cutting edge technology to streamline their production."
The Main Event is set to happen twice a day in the Weinig Holz-Her booth and seeks to customize various products based on attendee input. The products will then be defined in the EnVision software and produced in the manufacturing cells located in the booth. The entire presentation will take around 20 minutes depending on the products chosen.
"We are applying both the panel processing side and the solid wood side from a single point of entry through execution to delivery, which really hasn't been seen before" Daniel Dew, MillVision Applications Manager said "it will be very exciting to see the execution of these custom parts in our booth, in real time, and paper free".
Weinig Holz-Her will be announcing and specific times of the Main Event presentations on their website closer to the beginning of the show.