Aligned with a Growing Closet Indsutry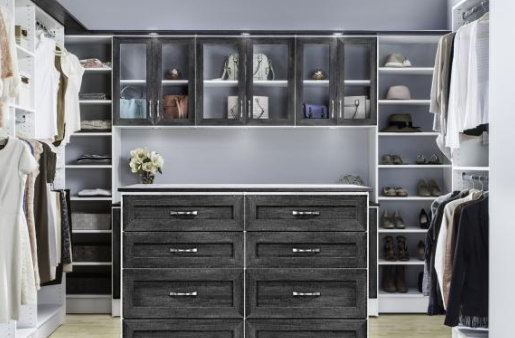 Weinig Holz-Her USA is excited and pleased to announce they will be sponsoring the Closet Symposium at IWF 2018. The symposium is an all-day event filled with educational and networking opportunities centered around the closet industry. Attendees of the symposium will learn from industry experts on a variety of topics including: design trends, manufacturing, and marketing.
Dovetailing into the sponsorship is Weinig Holz-Her's superior focus on closet production equipment. Holz-Her has developed an array of machine solutions fit for any size closet manufacturer, including their popular "closet production package" consisting of a vertical panel saw, edgebander, and vertical CNC machining center.
During IWF Weinig Holz-Her will also be demonstrating a closet production cell in their booth where technicians will show how utilizing Holz-Her equipment can streamline even the most complex builds.
Machine Spotlights:
The HOLZ-HER EVOLUTION 7405 offers virtually unlimited possibilities for woodworking.
The vacuum-based clamping system (patent pending) is material-friendly and equipped with software-controlled, fully automatic suction cup positioning with hole recognition, allowing workpieces with lengths up to 1,600 mm to be machined on all sides without re-clamping.
The HOLZ-HER SECTOR 1255 makes your work easier!
This vertical panel saw allows one-man operation from panel storage to a finished, precisely cut section. The SECTOR 1255 is available in varying frame versions to better accommodate your production needs.
The HOLZ-HER AURIGA 1308 is the new standard for modern cabinet makers.
The The optimized "Glu-Jet" application system on the HOLZ-HER machines ensures perfect edge appearance. With its unique hybrid technology, this unit ensures perfect interaction between glue, edging and panel material.