SWI Interiors featured in FDMC, credits OptiCut for optimization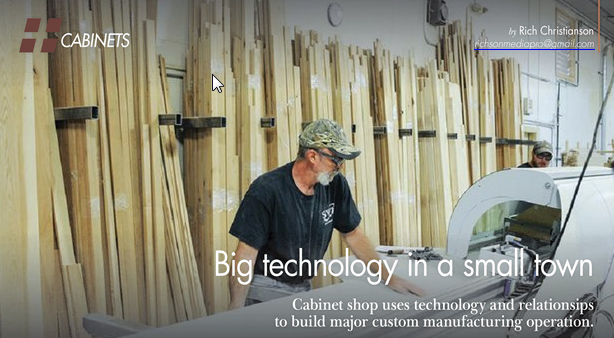 Custom cabinet manufacturer SWI Interiors in Osage Minnesota was recently featured in FDMC magazine. Utilizing a Weinig Opticut, SWI embraces the latest machining technology in order to continue to expand their business which started in 1996 in a barn. According to the article, Steve Pachel, owner of SEI, holds to three guiding principles: 1) Providing turnkey service in addition to quality product 2) Investing in technology, both production and software 3) Building customer relationships.

The Weinig Opticut line offers cross-cut saw solutions that can be integrated with other machining workstations throughout the production facility. Weinig offers a number of products throughout the Opticut line including the S 90, a highly productive and accurate saw.
The original FDMC article can be read here http://www.fdmc-online.com/fdmc/june_2018?pg=18