Weinig's EasyStop to be displayed at IWF as compact and flexible solution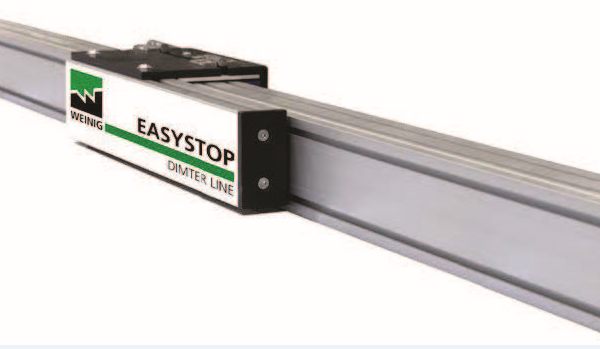 The Weinig EasyStop is a linear positioning and measuring system that can be incorporated into various workstations such as radial arm saws, drill presses, chop saws, boring machines, and more. Weinig will be displaying the new piece of equipment at the IWF show in Atlanta this year.
The incorporation of the EasyStop in Weinig's +17,000 square foot booth further their message of workstation connectivity. The EasyStop system integrates seamlessly with Weinig's software MillVision and EnVision, allowing users to import their cut-lists and keep track of their cut inventory.
Featuring a sturdy 100x50mm positioning stop boot, the EasyStop is also designed to handle the heaviest of loads. A workpiece weight of 130 lbs can be positioned precisely at +/- 0.1mm.
The EasyStop, which will be offered in 4 different lengths, incorporates additional options such as a in-feed table, bar-code scanner, and label printer.