Weinig ServoLock to be Challengers Award Finalist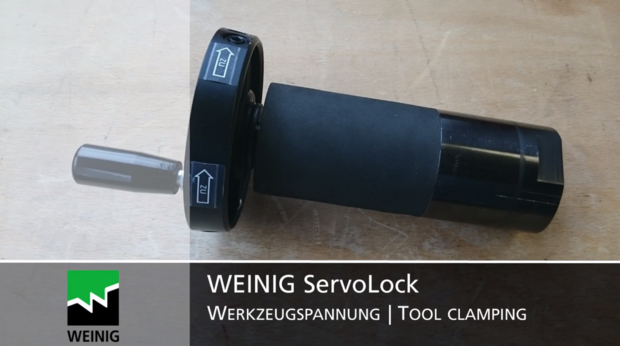 Mooresville, N.C. – IWF announced the Weinig ServoLock as one of the 23 finalists for the 2018 Challengers Distinguished Achievement Award competition. Final judging to determine the winners of the competition will be held on August 21 through live demonstrations on the IWF show floor.
The Weinig ServoLock is a smart compact tool that improves the process of tightening and loosening the spindle nut while clamping moulder cutterheads into position on Weinig moulders. The tool has an internal gearbox that ensures a significant reduction of manual effort when compared to the traditional combination wrench.
"We are honored to be chosen as a finalist by the judging panel. It is evident that they embrace innovative product developments that look to propel the industry forward" Michael Muschket remarked. Muschket is the Weinig Senior Product Specialist that submitted the ServoLock to the competition.
"We sincerely hope that the ServoLock benefits the industry by offering a solution that requires much less physical effort and force to perform tool changes." Muschket added.
Throughout its history, the Challengers Award has distinguished companies who have held innovation paramount. The 2018 winners will be announced during a special awards presentation held on the first day of the IWF show.
Weinig Holz-Her USA is the industry leader in solid wood and panel processing technology and equipment. Specializing in innovative manufacturing solutions that enable mass-customization and improve efficiency, Weinig Holz-Her USA offers an array of equipment including moulders, cross-cut saws, rip saws, finger jointers, gluing presses, scanners, CNC machining centers, edge banders, beam saws, vertical saws, material handling equipment, along with fully integrated software solutions that manage and optimize production.
Think Industry Excellence --Think Weinig.