More Exhibitors Highlight Optimism for IWF 2018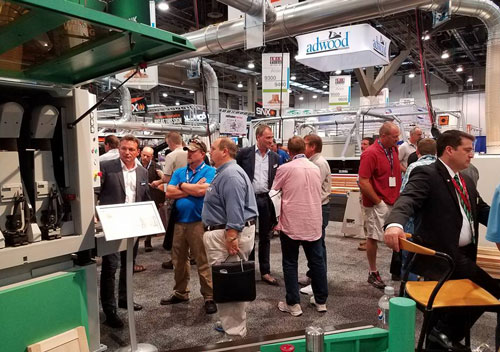 The 2018 International Woodworking Fair, which is held in Atlanta every two years, is expecting well over 1,000 exhibitors which will provide an exhibit footprint of over 1 million square feet. This growth in the show prompted IWF to move from Halls B and A to Halls B and C, so that they can accommodate the extra exhibit space. The BC connector will also feature exhibitors.
Weinig Holz-Her USA will be exhibiting 25 machines within their 3-booth area (over 17,250 square feet). This array in modern manufacturing equipment will showcase the latest solutions in booth solid wood and panel processing; and daily demonstrations will show how both sets of machines can communicate with one another through the EnVision software.
The booth space will incorporate multiple real-shop manufacturing cells ranging from linear moulding to closet components; and of course, will be filled with Weinig and Holz-Her experts to help attendees find tomorrow's solutions.
Lean More about the Weinig Holz-Her IWF Experience