EasyScan+ S : High performance - low investment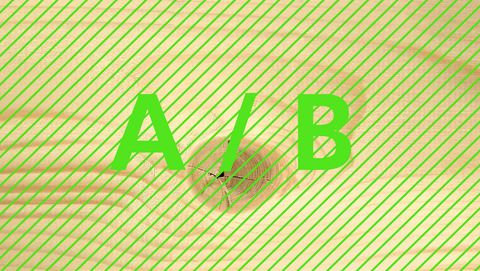 The EasyScan+ was developed to feed one or two optimizing cross-cut saws. However, it can also be used for a range of other applications. The simple design and proven sensors, combined with the user-friendly automatic camera positioning, guarantee consistently optimal picture quality. The robust design with its compact frame ensures stable and reliable board transport.
Simple optimization is the key to efficient production. The high-performance optimization allows a variety of qualities and zones to be created and combined into end products. Products and qualities are stored in the database and can be selected at any time via drag and drop. The logical user guidance of the scanner simplifies settings and can, therefore, be easily used by all personnel.
With its various sensor options, the scanner can be adapted to customer requirements, guaranteeing ideal results every time. Whether hardwood or softwood, window scantlings or glulam, beads or panels, furniture production or cladding boards, this scanner allows you to achieve optimal results every time.
Prices
x
Different requirements - different prices
The price of a WEINIG machine is just as individual as your requirements are. Therefore, let us discuss briefly what is most important to you – you will then receive our preliminary, non-binding quote.
Personal advice
x
Personal advice – for higher productivity and greater efficiency
Together with your WEINIG expert you will find the ideal machine for your requirements. Simply submit the completed form, and your local WEINIG expert will be happy to discuss all further details with you.
---
The WEINIG EasyScan+ series provides
Fast return on investment
Optimization of your products by value, utilization or production objective
Extensive statistical functions in real time
Compatible with all high-performance optimizing cross-cut saws.
Surface scanning with laser and color cameras.
Optionally upgradeable sensor concepts (humidity measurement, curvature measurement and much more)
Complete defect detection: Unprocessed edges, branches, tears, pith, resin pockets, blue/red rot...
Tested industrial sensor technology
The WEINIG EasyScan+ C provides
Increased recovery since the detection accuracy of the scanner is far superior to manual sorting
Reduced labor costs, since labor-intensive manual marking is eliminated
Maximum productivity thanks to automated defect detection and optimization
More flexible production since many different qualities and products can be produced at the same time
Ability to control the quality of end products according to individual customers, etc.
Increased quality of end products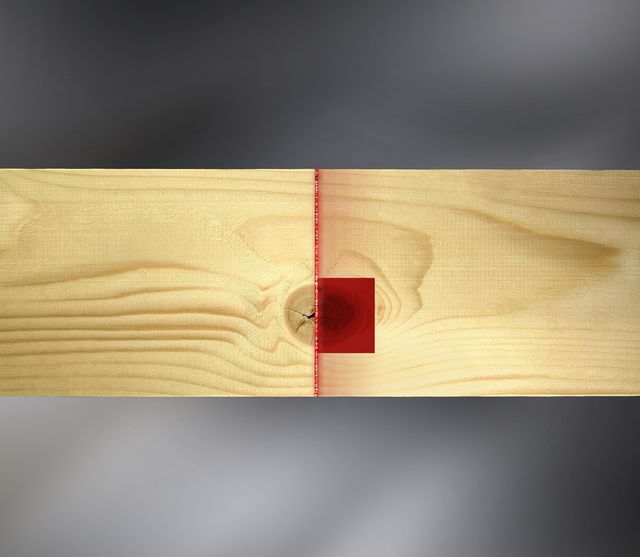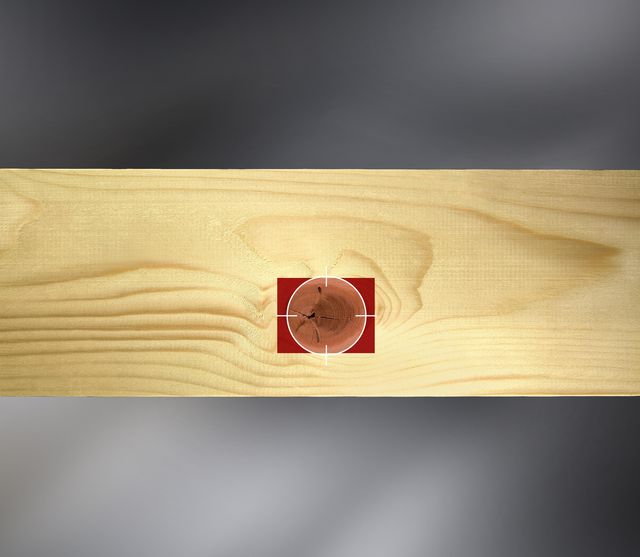 Step 1: LuxscanLine scanners are based upon various sensors, such as laser and color cameras or X-ray*. Your WEINIG expert will define the right sensors and the best combination of these, harmonized with wood types, surface properties and customer requirements. Our objective is to achieve the best possible quality of information for the required application.
Step 2: Image processing is handled by the highly sophisticated OptiCore software. This detects and identifies defects as well as color deviations on the board. The ideally adapted sensor data ensures optimal data processing and defect detection.
Step 3: Optimization via the high-performance OptiCore software calculates the best solution during sorting. In doing so, it takes into account the various customer requests and requirements. Based upon the precise board data calculated during image processing, the board is sorted in accordance with customer requirements. This allows a virtually unlimited number of qualities and products to be defined. Thus, even complex products can be ideally sorted. This allows the creation of almost any type of end product.
The sensors: The key to success
All sensors are ideally protected by a dust-proof housing. Our laser cameras are installed in every system as standard sensors. With the fastest speed available on the market, these guarantee a high resolution and optimal results. Performance is continually improved via constant evolution of this industrial sensor system. This technology detects defects such as branches, pith, cracks, etc. A sophisticated laser system also reliably detects 3D surface defects, such as holes and rough edges of the wood.
In addition, color cameras improve the scanner's detection as standard. Higher resolutions, both in the longitudinal and transverse direction, detect color defects as well as cracks and insect holes more reliably than ever before. Different versions of the color camera ensure the ideal scanner performance for every application.
OptiCore: The new benchmark in the world of automated optimization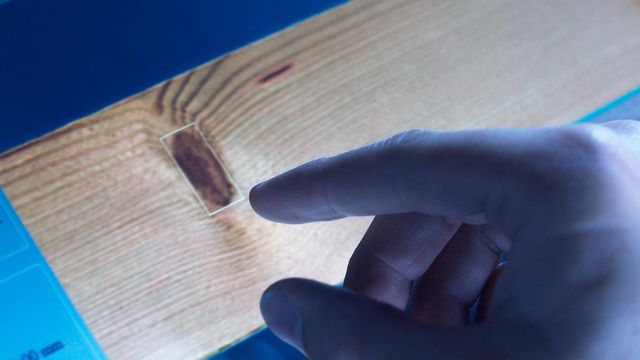 Beside the sensors, such as laser and color cameras, X-ray, curvature measurement, etc. the software plays the largest role in cross-cutting optimization. Simple operation, convenience and confident decision-making are essential in this area.
The system should be easy to understand, intuitive to operate and reliable in terms of availability and performance. OptiCore software fulfills all of these criteria. With its visual and operational design, inspired by the OptiCom Direct software from DIMTER, operation of both machines is almost identical. OptiCore also offers the trusted optimization structure that allows you to structure your production as quickly and easily as it allows you to produce.
OptiCore is able to process an unlimited number of products and qualities. By specifying qualities in terms of zones, it both increases recovery and enables the customer to achieve greater product diversification. Highly precise specification of qualities allows more specific products to be produced. Combined with the high degree of accuracy in the measurement of wood features, this means your raw material is used significantly more efficiently. The various optimization modes – optimization by value, recovery or production objective – make the scanner technology even more interesting. These allow you, for example, to set production objectives, which are subsequently processed. Processing orders with parts lists is now no longer a problem. The commonly used software interface also creates synergies in the controls of the machines. For example, fill level information for the OptiCut stacker can also be taken into account in the optimization. This is just one additional example of current WEINIG leading-edge technology. That way, you are equipped to deal with the requirements and challenges of the future at all times.
OptiLink: Ideal optimization via connected processes.
Using complex production processes has always been a difficult task. Linking various applications and production lines complicates the flow of information. OptiLink was developed to optimize production management by centralizing the information. With a single access point to all information, just-in-time production is no longer a complex challenge. OptiLink decreases operator errors and reduces the inventory of semi-finished goods. A further benefit is the quick and simple data management with regard to ERP systems. This even allows production of single-item batches thanks to sophisticated statistical functions. Although OptiLink was originally developed purely for linking cross-cut scanners and rip scanners, it is now possible to connect many other cutting-related machines.